Do you want to have a romantic decor when you arrive with your better half? Let us know 48 hours before!
Perfect Hotel in The Near of City Leuven
Classic Double Room
The classic twin room at Hotel Carpinus features a comfortable double bed, providing a cozy and restful environment for guests.
Delux Double Room
The deluxe rooms at Hotel Carpinus offer a spacious and luxurious setting for guests to unwind and relax. These rooms are thoughtfully designed with extra space.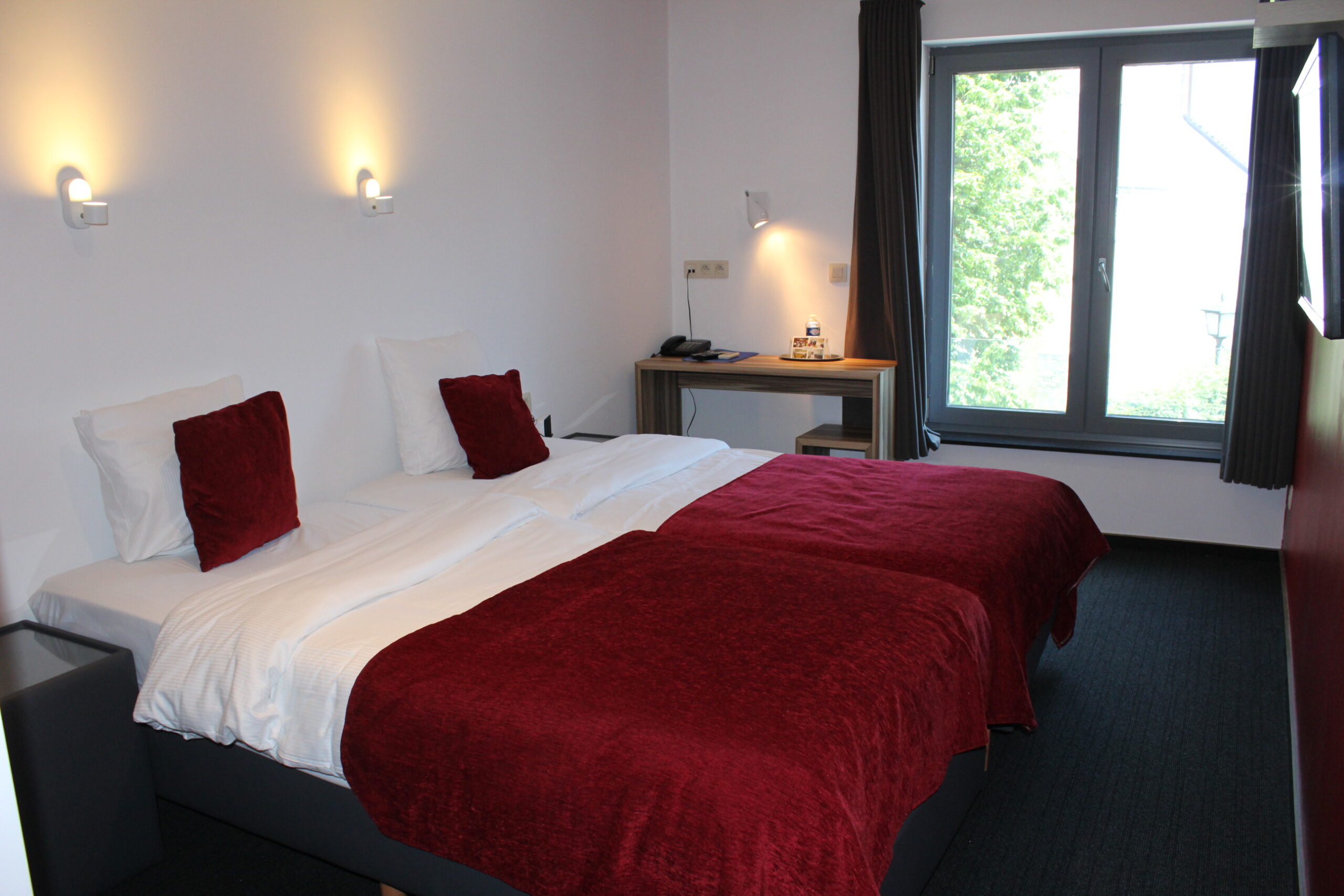 Classic Twin Room
With two comfortable twin beds, these rooms offer a comfortable and functional layout, ensuring a pleasant stay with separate sleeping arrangements.
Super Delux Room (2 adults + 1 child)
The super deluxe rooms at Hotel Carpinus are designed to accommodate two adults and a child, providing ample space and comfort for a family stay.
Triple Room
Triple room at Hotel Carpinus is equipped with 3 different beds to make your stay as comfortable as possible.
Very friendly staff. Due to circumstances my check-in was delayed but due to good communication over the phone and mail I could check in later. Room and bathroom were spacious and clean. Basic but fresh breakfast.
Family owned hotel, but very cosy and very spacious rooms .Comfortable bed and "cherry on the cake"- en suite bathroom with a bath. There are several good places to have a dinner, especially want to mention Vietnamese cousine and pizzeria with a twisted bottle tops. I will return here again for sure.
"Very Good Hotel to stay, near to Leuven, met Dineshji, Very good person from Nepal, You must try Fried rice and if you are from Indian, He will make a nice dish..."
Friendly, helpful staff. Clean, quiet room. Very good restaurant. Didn't expect to find a Japanese themed restaurant in a small Belgium town